skip to Main Content
myOTC | Calendar
| Library
| Directory
|
Course Title

CNA/CMT Instructor/Examiner

Course Code

WDH-488

Location

Lincoln Hall Rm. 144

Instructor

TBD

Price

$250
Individuals wanting to be certified as a CNA Examiner must attend the train-the-trainer course. This training course is conducted by a Long-Term Care Association. The applicant must meet the following qualifications to become an examiner:
Learn the methodology of administering final examinations of the Missouri State approved nurse assistant and medication technician training curriculum. The class provides the Registered Nurse instructor an opportunity to sign an agreement with the State of Missouri to become a State Examiner. The revised "Nurse Assistant in a Long Term Care Facility" instructor's manual must be brought to the workshop.
A Registered Nurse (RN) licensed in Missouri or in possession of a temporary permit from the Missouri State Board of Nursing. The licensee shall not be subject to current disciplinary action;and
A minimum of two (2) years of nursing experience and at least one (1) year experience in provision of LTC facility services within the last five (5) years
The applicant must attend the state approved examiner train-the-trainer course and sign an agreement with the department agreeing to keep the final examinations secure. When the individual has successfully completed the course their name will be added to the Department's CNA Examiner Registry.
There are special stipulations for the CNA Examiner. The examiner must be qualified to teach the CNA course but cannot be the instructor of the students who are taking the exam. Also, the examiner must not be an employee of the facility whose students are being tested. You are responsible for updating your personal information contained on the registry. You may change your personal information by completing the Registry Update form.
Fee includes required materials. Will need a letter from the State of Missouri DHSS allowing you to sit for the training class.
Class is held on Mondays 8:00am – 12Noon and Tuesdays 8:00am – 5:00pm
Current Schedule
Beginning date
Ending date
Days of the week
Beginning time
Ending time

Register Online

Topics: CMT , CNA , healthcare , medication
Center for Workforce Development
CWD Home
Business Solutions

About Business Solutions
Consulting Services
Customer Testimonials
Training Services
Industry Experts at CWD
Skilled Workforce Missouri
Testimonial Videos

Courses

Course Policies and Schedules
Computers
General Interest
Healthcare
Language Courses
OSHA and Safety Training
Professional Development
Technical Advancement
Courses by Topic

Apprenticeship

Registered Apprenticeships
Student Benefits – Apprenticeships

Register Online
Certifications
Exam Prep and Examinations
Online Learning

About Online Learning
Ed2Go Partner Programs

About Center for Workforce Development

All About CWD
Meet The Workforce Development Team
Partners of Center for Workforce Development
Connect With Us
Contact The Center for Workforce Development
previous post:

OSHA 7405 – Fall Hazard Awareness for the Construction Industry

next post:

InDesign – Level 1
Can't find the course you're looking for? Contact us for custom course registrations.
Contact Us
Copyright – All Rights Reserved
Home
Policies & Disclaimers
Contact Us
Search OTC
MyOTC
Start Here
Schedules
Academic Programs
Admissions
Financial Aid
Workforce Development
OTC Foundation
Locations
Employment
News
Events
About
Contact
Back To Top
Children's Musical Theater San Jose 408-288-5437 Email
Montgomery Theater
Photo Gallery
Contact





Nationally Celebrated Musical Theater For All Ages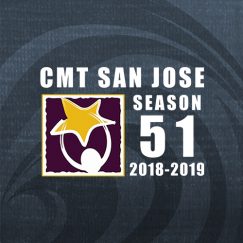 Subscribe and Save
Best Deal. Best Seats in the House.
Subscribe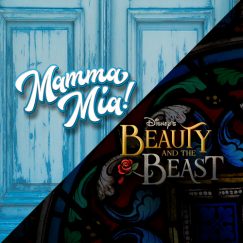 Auditions: September 4 & 5, 2018
Callbacks: Sept 6, 7 & 8, 2018
More Information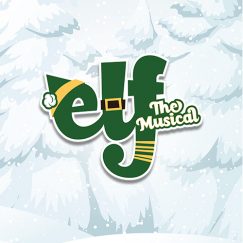 Auditions: September 11-12
Ages 8-15
Register
Student Audience Matinees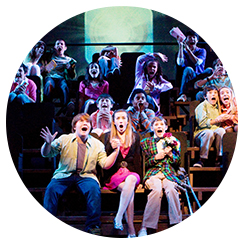 Bring your school to the theater!
More information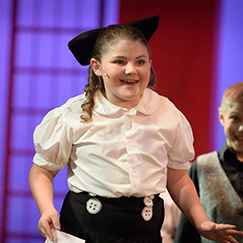 The perfect introduction to performing arts for ages 4-9.
Register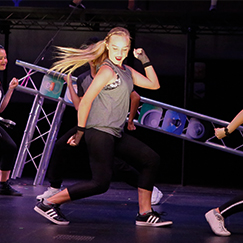 Train with CMT in Theater Dance and Tap Dance!
Register
The longest thriving arts organization in Silicon Valley

Looking for CMT alumni! Update your contact info so you can be part of the celebration.
Support CMT!
Dance classes begin next week and there are still a few spots left.
Train in Musical Theater Dance or Tap Dance fo… https://t.co/gV8mMZpVLC
WE ARE HIRING! CMT is looking for a production assistant to join our amazing artistic staff! Check out the full lis… https://t.co/YS1ZAwb2d4
Registration is open for Adult Dance Fitness at CMT! Join us on Tuesdays from 6:30-7:30 this Fall for non-stop fun… https://t.co/aJukZCJIpm